About Retailer's Supply and Service Corp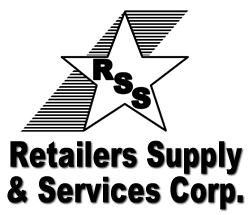 Retailers Supply and Services Corp. is a responsive company providing displays and services for the liquor and wine retail industry. We offer vast experience and trend setting innovations in all of our projects.
RSS emerged in 1997 primarily as an installation company building retail stores throughout the U.S. After completing hundreds of projects, we added our own line of shelving - partnering with Kent Store Fixtures, a leading store fixture manufacturer.  Since then, RSS and Kent have teamed up to concentrate on providing retail fixture solutions to wine, liquor and beer retailers.
Although we provide our services to a wide variety of retailers, our primary focus remains on the liquor and wine industry - from small neighborhood shoppes to 30,000 square foot mega-stores. We have three sales offices to better serve the entire country.
Because of the "heavy duty" needs of today's stores, our line of Kent Store Fixtures are ruggedly manufactured to withstand the wear and tear that liquor stores require. Strength, quality and flexibility make our shelving an easy choice. From the 4 foot high convenience style to the 7 foot high total store, we can provide the variety all retailers are asking for.
We also employ a network of woodworking shops which reduces handling costs to the end user. Built for the daily stresses of retail, our commercial designs are tough and long lasting. We work with a wide range of store designers allowing us to easily adapt any of our unique designs to meet the specific needs of each retailer.
Putting together a store is no easy task. It is vital that all the components come together to create a complete package that an owner can be proud of. Which brings us to our quality installation services.  RSS staffs professional project managers and journeyman installers ready and willing to make the set up process run smoothly. By utilizing our installation services, you will be allowed more time to concentrate on the many other tasks associated with a store opening.
Choosing RSS is a smart decision to anyone opening or remodeling a liquor/wine store. Our company helps guide prospective owners through the complete retail building process. We cover all the departments, from the initial consultation to the last display being completed. We look forward to the opportunity to deliver our quality products and services to you, our loyal customer.
Dorothy Thompson
VP., Operations Management
---