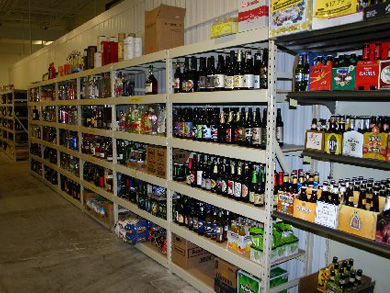 This Wide Span Shelving was installed by RSS in a back room in Kentucky.
Wide Span Shelving
Wide Span Shelving is an economical solution for storing and displaying heavy or bulky items. This kind of rack is commonly used in back rooms or for a warehouse-style display selling cases of wine or beer.
Our Wide Span Shelving is available in a variety of sizes and finishes. Simply designed from only four basic components, this product offers a number of advantages for use over a wide range of bulk storage.
Please contact us for pricing or more information.
All of our steel shelving systems are manufactured by Kent Store Fixtures in Birmingham, Alabama. Learn more about Kent.
---