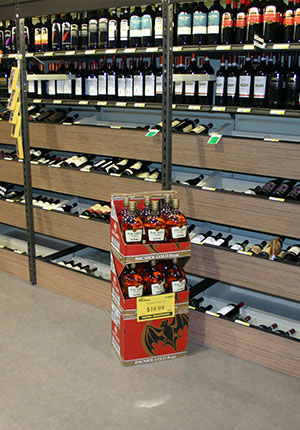 Wine Box System with Ultra Span Shelving
Wine Box System
A good friend of RSS pioneered this beautiful wine display system which integrates with all of our steel shelving systems or can be added to your existing sloped shelving.
With the Wine Box System, you can obtain the high end look of cork wet wine merchandising in a bulk display.
The Wine Box System consists of laminate boxes with with your choice of wood or plexi-glass dividers. We added a durable top aluminum price tag molding for proper SKU management. The wine boxes are custom made up to 96" long with any choice of laminate.
If you want to install new wine displays or upgrade your existing shelving, please contact us about the Wine Box System by calling (386) 302-0396 or filling out our contact form.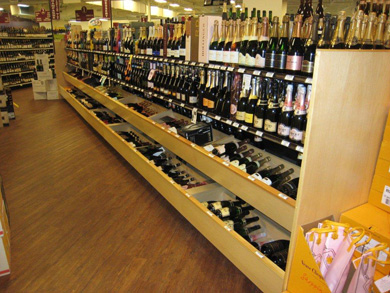 Wine Box System installed on low Gondola Shelving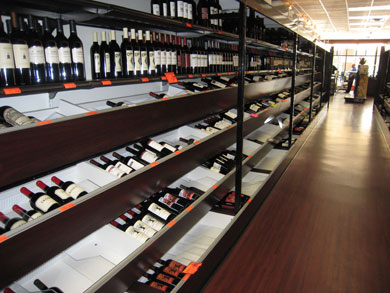 Wine Box System installed on Ultra Span Shelving
---