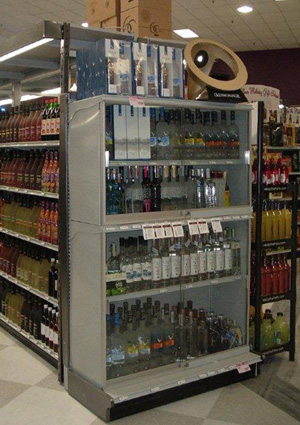 A security case glass door kit
installed on a Kent end cap.
Security Cases
In every wine and liquor store, there are a certain number of bottles that need to be highlighted and protected. By incorporating a security cases into your store design, ultra top shelf products can be shown confidently without the worry of pilferage.
RSS offers a variety of security cases including glass door kits for our gondola style shelving as well as custom wood cases for the high end look. Please call us at (386) 302-0396 or use our online form for more information or pricing.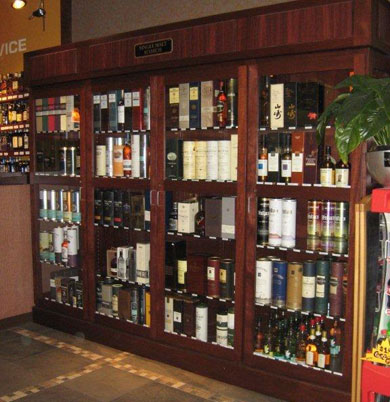 This custom wood security case was
designed to the customers specifications.
---