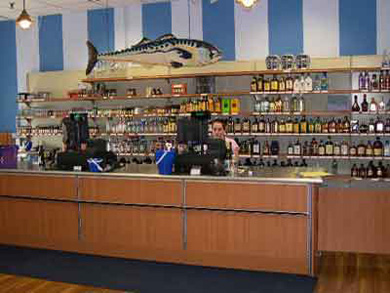 A pearwood checkout counter with stainless steel surfaces
Checkout Counters
Although the checkout counter is typically the last area a customer interacts with, it is often one of the first things they see when entering your wine store or liquor store.
RSS provides a variety of heavy duty retail checkout counters in various sizes and materials. One of the most popular choices is the CVS style gondola checkout. Extremely versatile, this unit is made with adjustable shelving on both front and back, with laminate sides and tops. These units can be made in many different shapes with varying depths and lengths. The height is made to conform to ADA height regulations.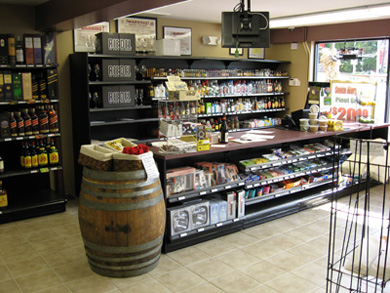 Typical CVS style checkout counter
If you need more information or pricing about our wide range of checkout counters, please call (386) 302-0396 or fill out our contact form to hear back from one of our wine and liquor store design specialists.
---