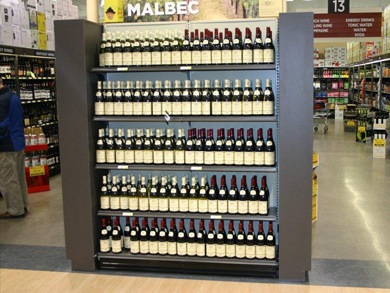 An end cap fully stocked with wine bottles
End Caps
The End Display is one of the most valuable pieces of merchandising to any retailer. With proper product placement, end caps encourage impulse buying, which can lead to dramatic increases in sales.
RSS offers a wide variety of choices of end caps, including gondola style as well as custom wood creations to compliment any run of shelving.
For more information about options or pricing, please call us at (386) 302-0396 or use our online form.
A custom wood end cap built to match our
Free Standing Wood Shelving
---