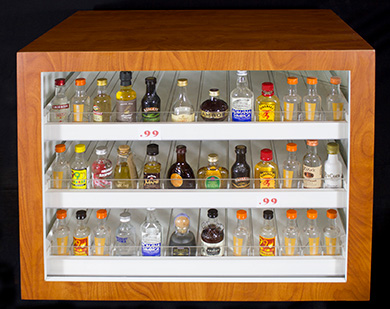 Our 50ml liquor bottle display in Wild Cherry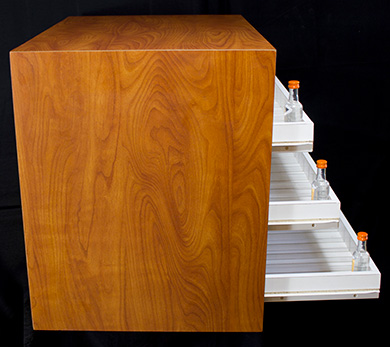 Drawers slide out the back to reduce restocking time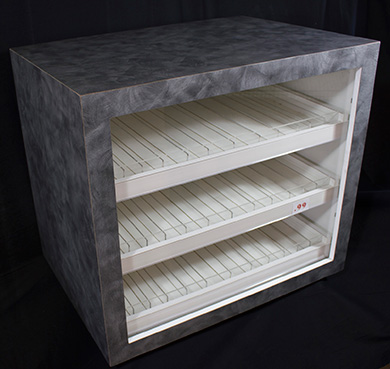 50ml liquor bottle display in Pewter Grey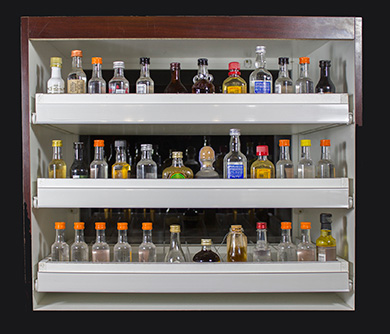 50ml liquor bottle display in Jewel Mahogany
50ml Bottle Display
Increase 50ml liquor sales and reduce restocking time
Introducing our exclusive P.O.P. display specifically designed for 50ml mini liquor bottles. It features sturdy wooden construction with a large acrylic front window for easy visibility and a solid top for more merchandising space.
By incorporating three sliding drawers which slide out the back, this countertop unit makes selling and restocking fast and easy, saving countless labor hours.
Features and specifications
Made in USA
24" wide x 17 ¼" deep x 22" high
Up to 396 bottle capacity, 12 rows of 6-11 bottles x 3 levels
36 Total SKU's, each level has 12 acrylic separated rows
Clear scrylic front
Each level is a drawer which pulls out the back for restocking ease
2 wider rows, 4 medium rows and 6 regular rows to accommodate odd size bottles
Fully laminated creating a strong and durable finish
Anti-slip feet for countertop display
3 stock colors, medium or dark woodgrain and silver metal look
Drawers come with 1 ¼" price tag molding on front and back for pricing
Boxes weigh 50 pounds for ground delivery, UPS or FedEx, shipping and packaging costs added to cost of unit
Fast 2-3 week delivery
How To Order
Please contact us directly by phone, email, or by filling out our contact form.

Available in three finishes - Wild Cherry, Pewter Brush, and Jewel Mahogany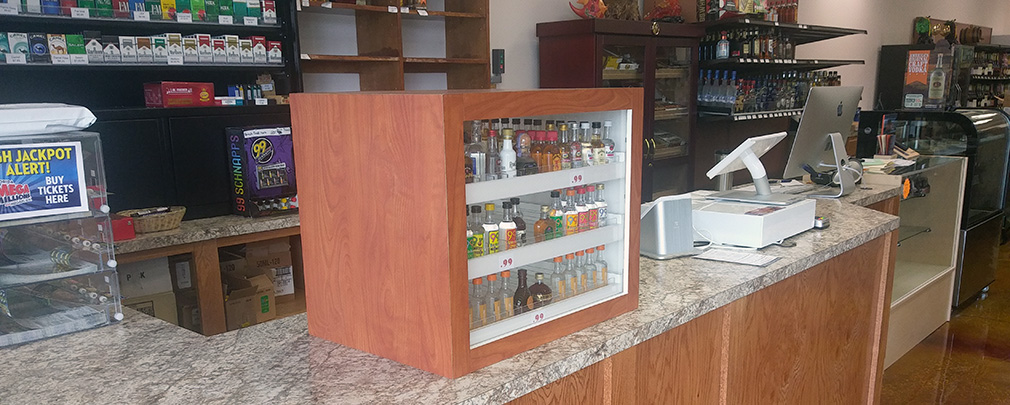 ---